Women In Need (WIN) is a 501 (c)(3) nonprofit organization that empowers women who have been through domestic violence, homelessness, substance abuse, and incarceration.
WIN is committed to guiding women and teens towards sobriety, self-esteem and responsibility through our warm, nurturing and holistic approach.
We help our clients develop positive life skills they need to become independent and productive members of our community. We do everything we can to break the generational cycle of hopelessness and abuse.
Our founder, Mary Scott-Lau continues to teach and counsels women who are currently incarcerated at the Women's Community Correctional Center in Kailua. Families and individuals who turn to WIN for assistance become a part of our family. We are proud to have some of our former clients be part of our WIN staff, as well as continue to volunteer in our community to help give back.
We currently have two offices; our main office is located in Aiea, Oahu and our second is in Lihue, Kauai. We hope to expand to the other islands to help service more women in need.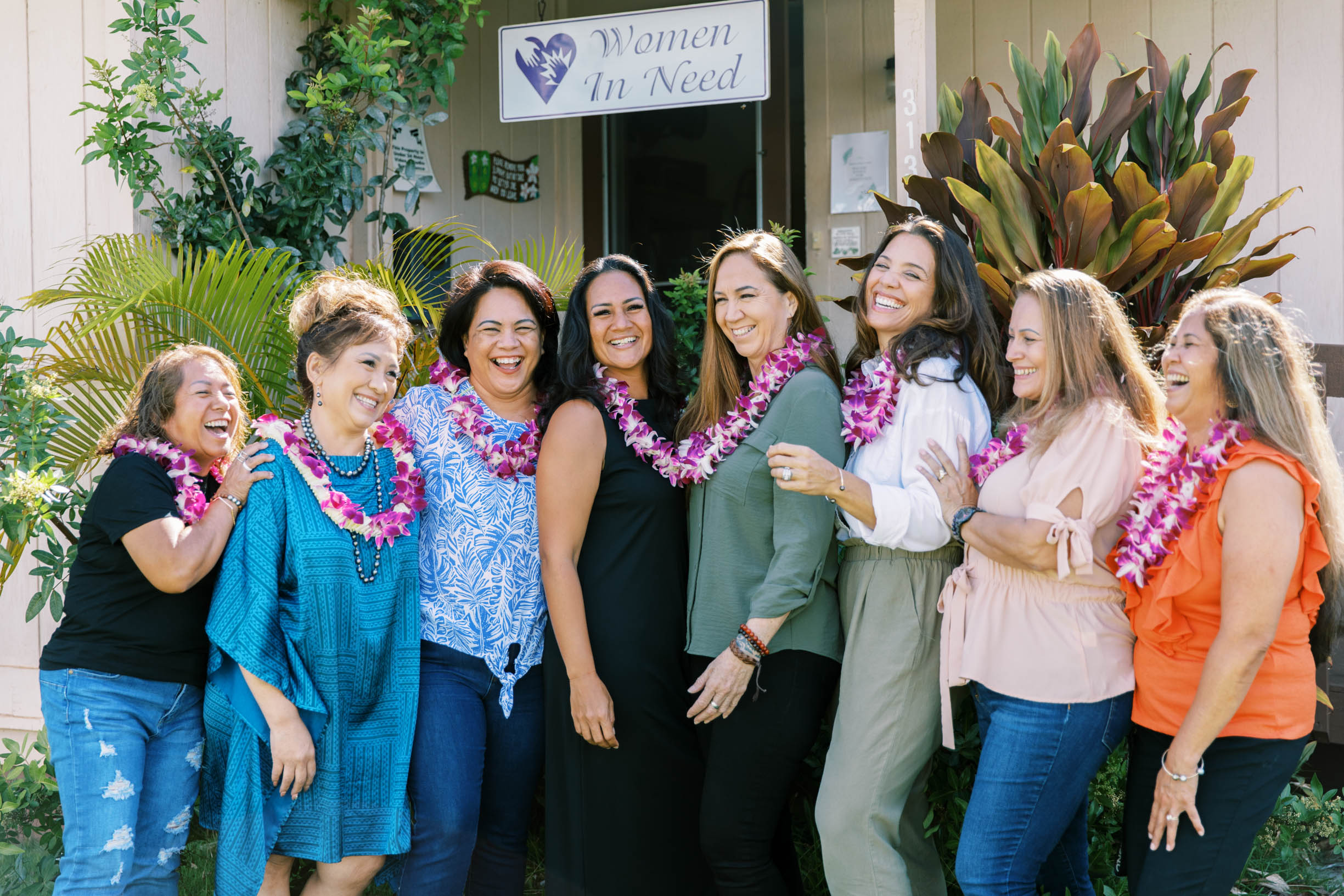 Empowering Hawaii's families to lead healthy & full lives.
Meet the team dedicated to you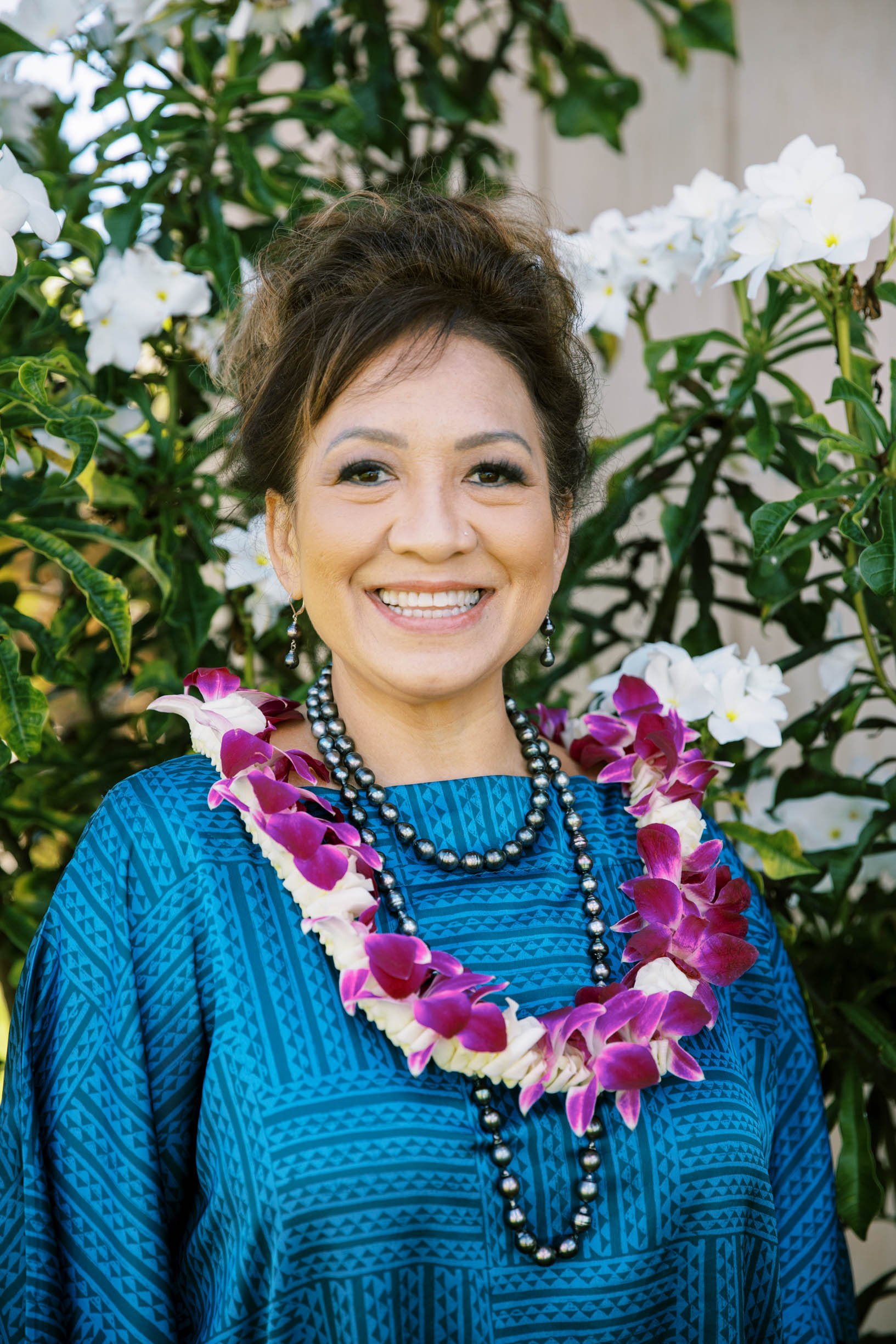 Kimberly P. Cummings, CSAC, ICADC Kauai Clinical/Program Director
She has been working in this field since 2005 in many capacities. She oversees the overall management of WIN Kauai, staff and its programs which include: Bridge II Success Transitional Supported Living, Intensive Outpatient Treatment for Substance Use disorders, Alternative to Violence/Domestic Violence Intervention and Kealaula on Pua Loke. Kimberly has extensive experience in serving the community of Kauai and WIN's target population. Kimberly still actively conducts assessments, placement determination, reporting, With continual efforts for education, she continues to further her knowledge by participating in many trainings.
Sharon Graham, Housing Director
Has been working in the field of Housing Development since 2006. Since joining WIN in 2020 she provides management and oversight for WIN's housing program services on Kauai and case management services. Experience with facilitating meetings, contracts and coordinating outreach events for houseless population. With 17+ years of experience with housing development and services, she continues efforts for education by participating in many trainings, and is currently working to complete her degree as a Licensed Social Worker.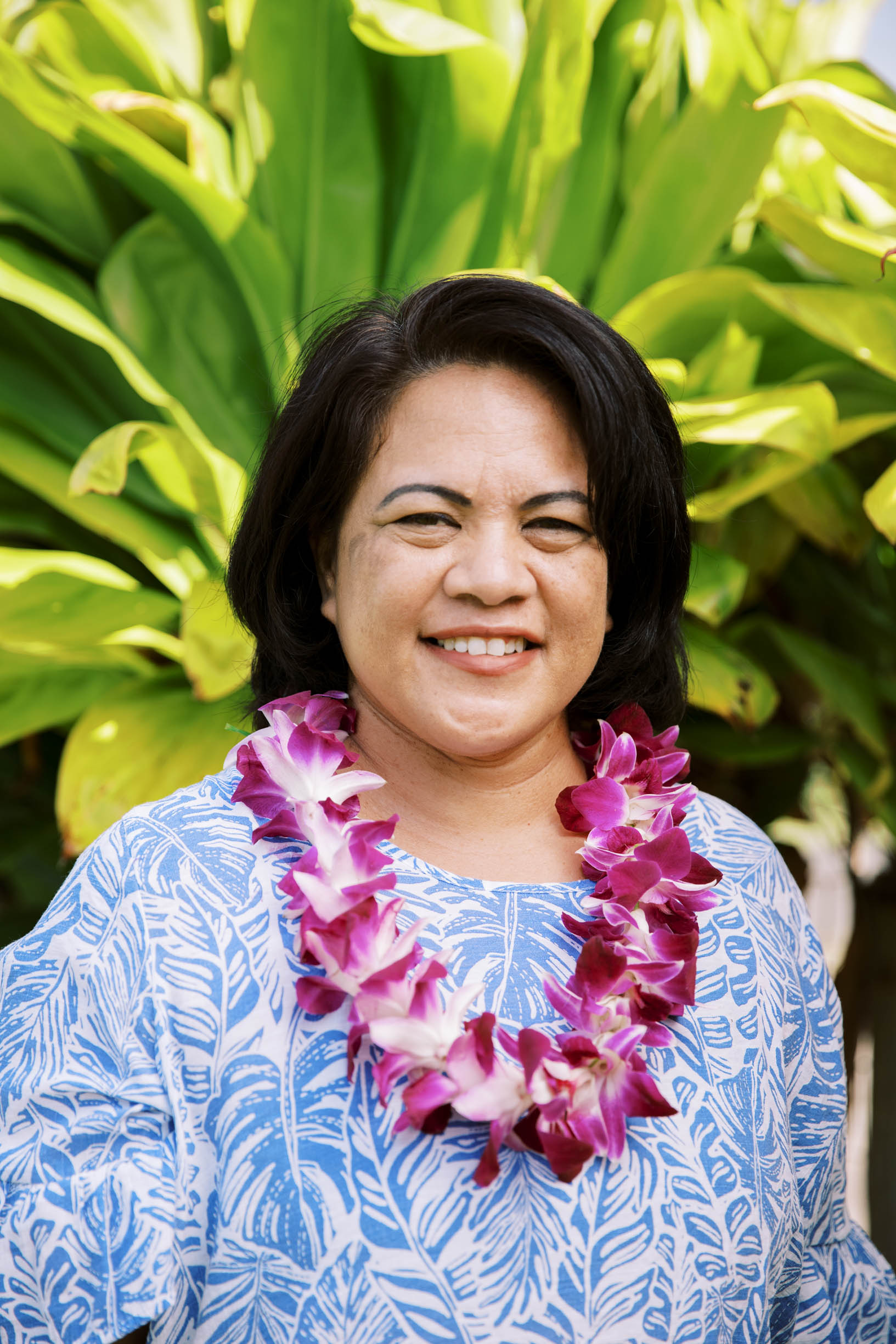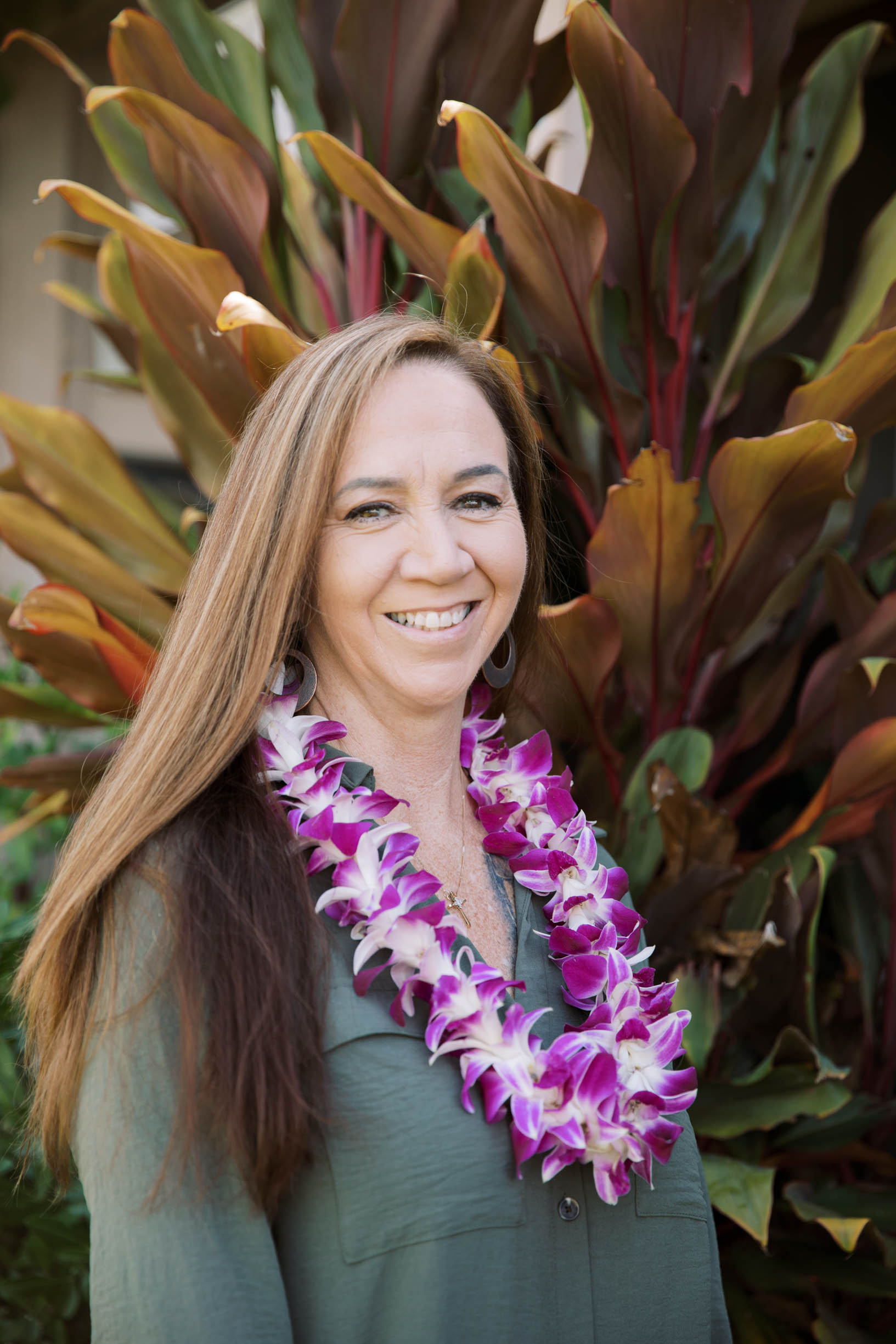 Shanlynn Hammond- Intake Coordinator Specialist.
She has served in the field of human services for several years and has recently started with WIN. She is currently trained in WIN's intake procedures and treatment services. She meets with clients to complete the intake process, and ensures all documents are received and records are complete and accurate. With a Bachelor's degree in Public Administration (Administration of Justice) and a Certification in Substance Abuse, she continues to grow her portfolio with continuing education of classes and training to obtain her Certified Substance Abuse Certificate (CSAC).
Kristi-Lynn Rita, CRUA Housing Specialist Recently joined the field of social services, prior to WIN she worked for DOH. She provides casement and housing services to CRUA eligible residents. With more than 10 years of customer service experience, she is able to connect with individuals/families to assist in resolving any barriers to obtain permanent housing. She continues efforts of education by participating in many trainings.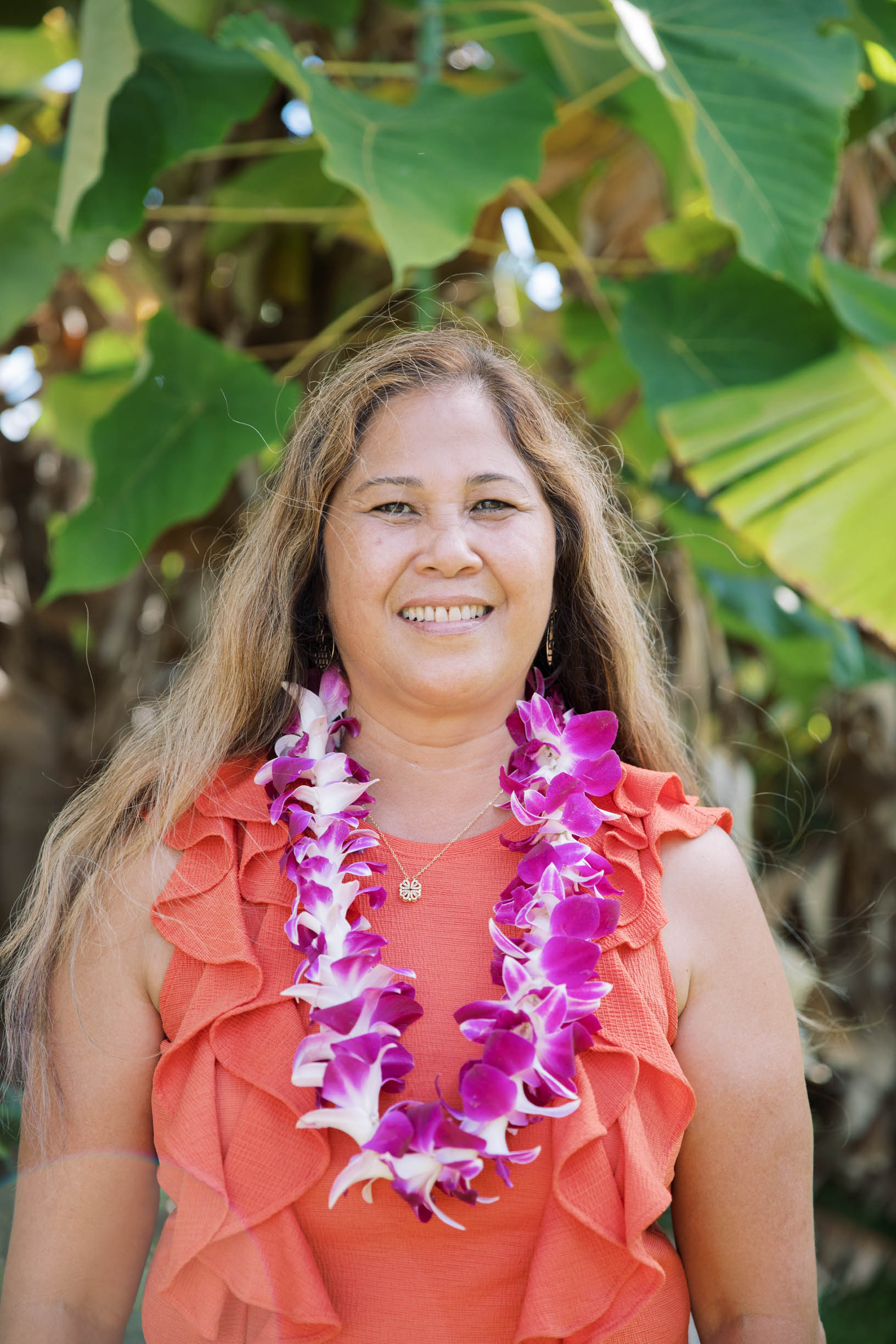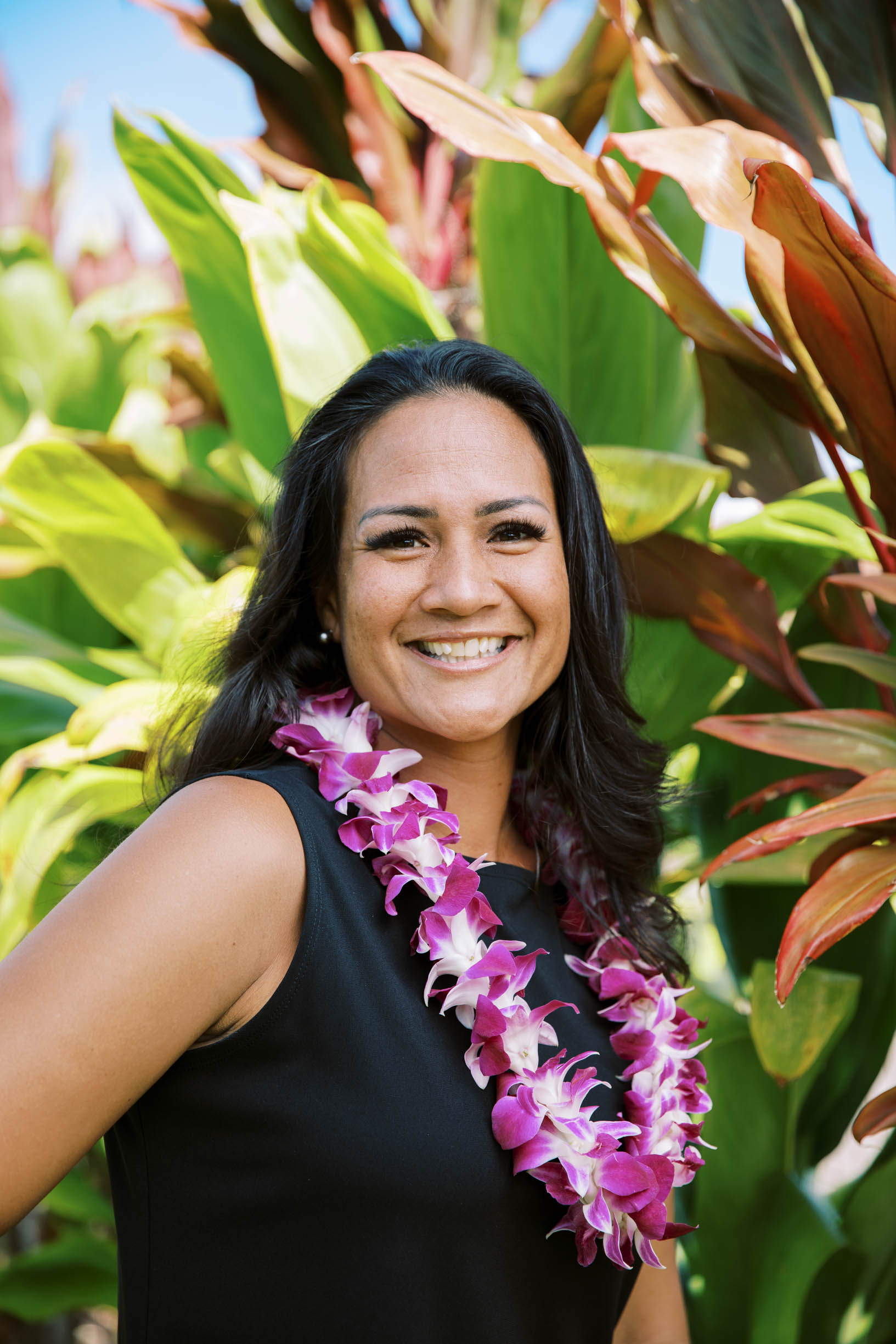 Treatment Supervisor Alison Slingerland, CSAC, ICADC
Has been working in the field of human services since 2011. She is currently licensed in the State of Hawaii as a Certified Substance Abuse Counselor. Experience facilitating Access to Recovery Sober Support Activities, Substance Abuse Relapse Prevention classes and Outpatient Substance Abuse Treatment. She has operated in this capacity since June of 2012. With continual efforts for education, Ali continues to further her knowledge by participating in many trainings.
Ka`iulani Lovell, Treatment Associate
She has been working in the field of human services since 2018. As an Associate, Kai conducts assessments, placement determination, reporting, documentation, substance use disorder group & individual sessions. She is instrumental in assisting clients in their transition to recovery from substance abuse, homelessness, and domestic violence. With continual efforts for education, she attend many trainings, and is currently attending classes to obtain her Certified Substance Abuse Certificate (CSAC).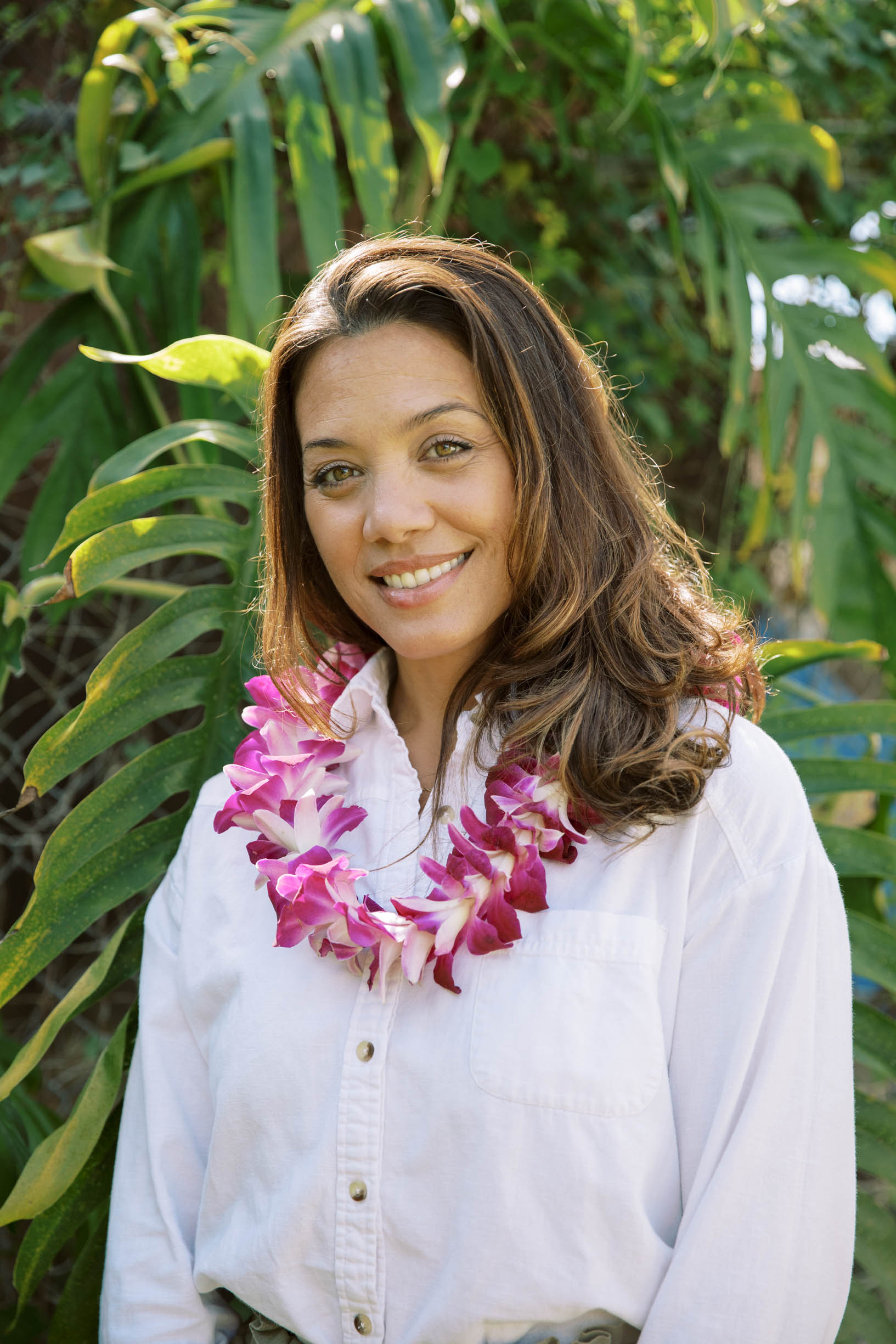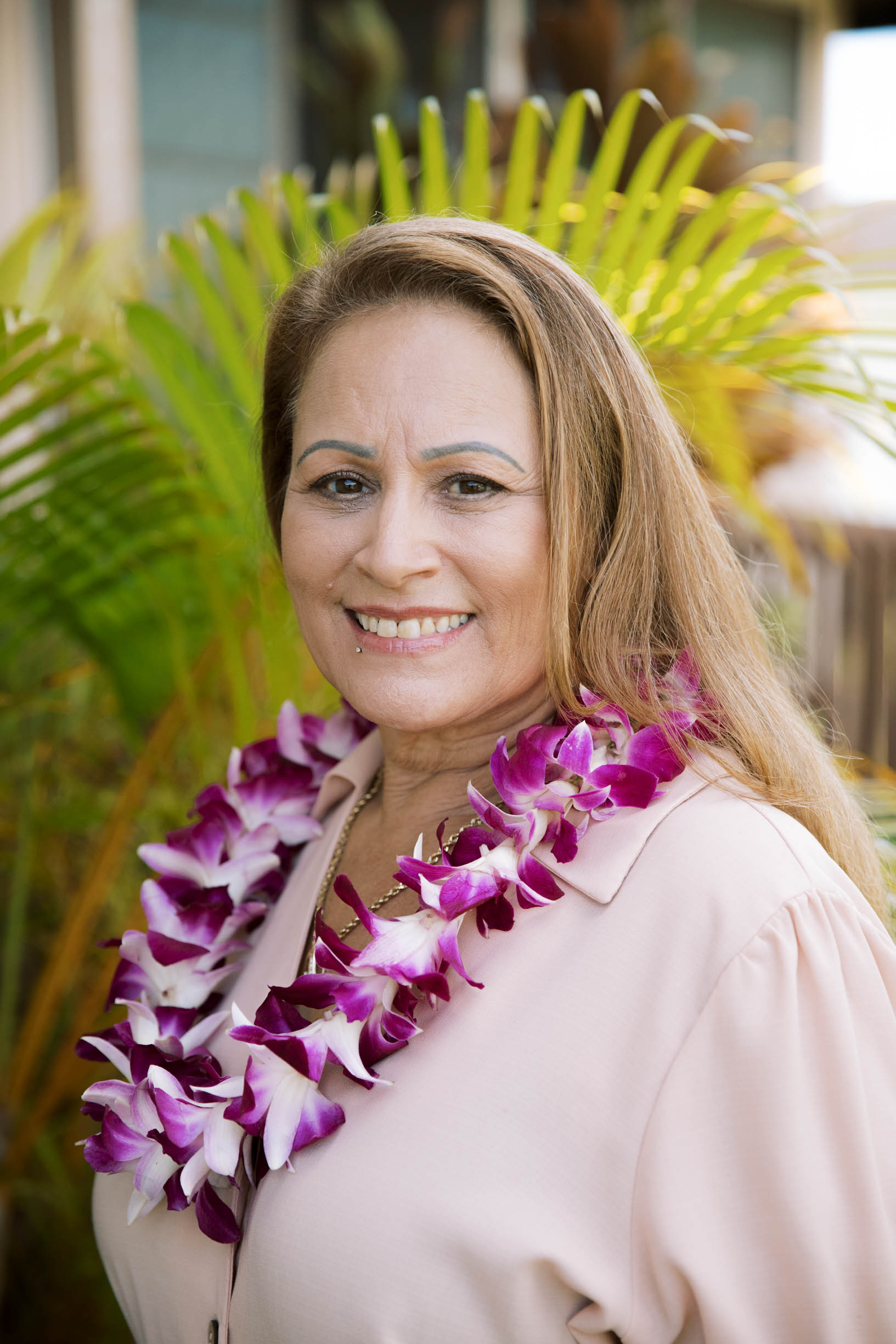 Mary Lou Kai, House Manager & Program Specialist
She has been working for WIN since 2017. She is currently trained in several housing as well as Alternative to Violence programs. She is experienced is facilitating classes such as our Alternative to Violence. With more than 5 years in this capacity, she continues her knowledge by attending many trainings.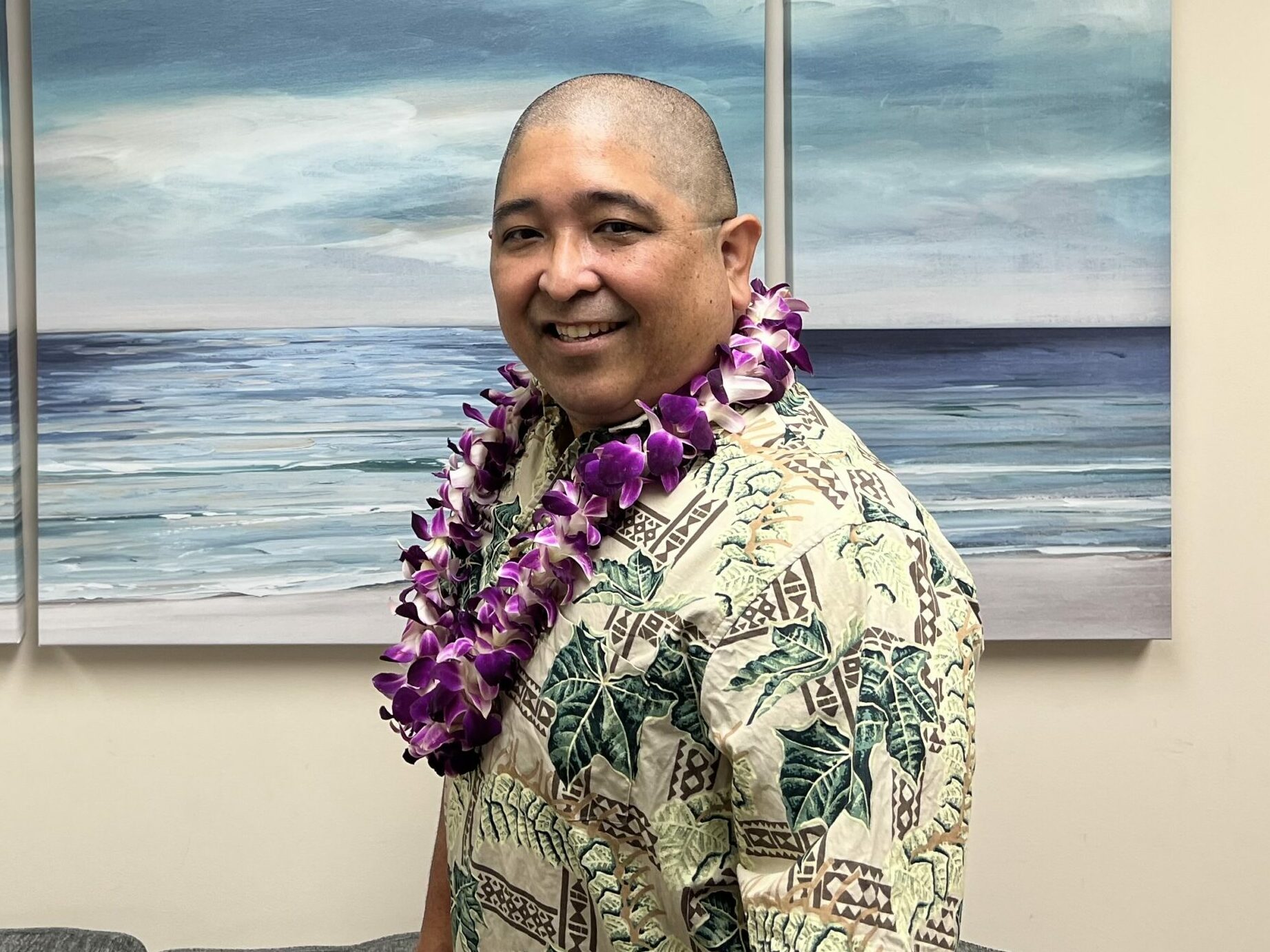 Dave Tateyama, MSCP, LMHC, NCC is the Clinical Director of Women In Need O'ahu. A proven leader, he continues to be calm, motivates staff and clients to achieve the organization's objective to empathize, educate, and empower individuals. Dave brings with him over 20 years of military experiences, leadership, and knowledge. Drawing upon his experiences working in the mental health community for over 20 years, including working with juveniles for over 15 years, substance use disorder and dual diagnosis individuals. He has extensive experience facilitating groups, individual counseling, and therapy. He earned his Master of Science Degree in Counseling Psychology from Chaminade University of Honolulu and currently is a Hawaii State Licensed Mental Health Counselors and National Certified Counselor. He is responsible for operations of Women In Need's Oahu's Intensive Outpatient for both the women's and men's groups.
Keanan Kamakais the Administrative Assistant for Women in Need O'ahu. He provides invaluable supplemental support for the staff to maintain proper handling of client information and paperwork. Being a recent graduate of Leeward Community College – Oʻahuin Liberal Arts, Keanan has always wanted to be the difference in his community and encourage people to embody their full potential. His future aspiration is to continue his education in Psychology.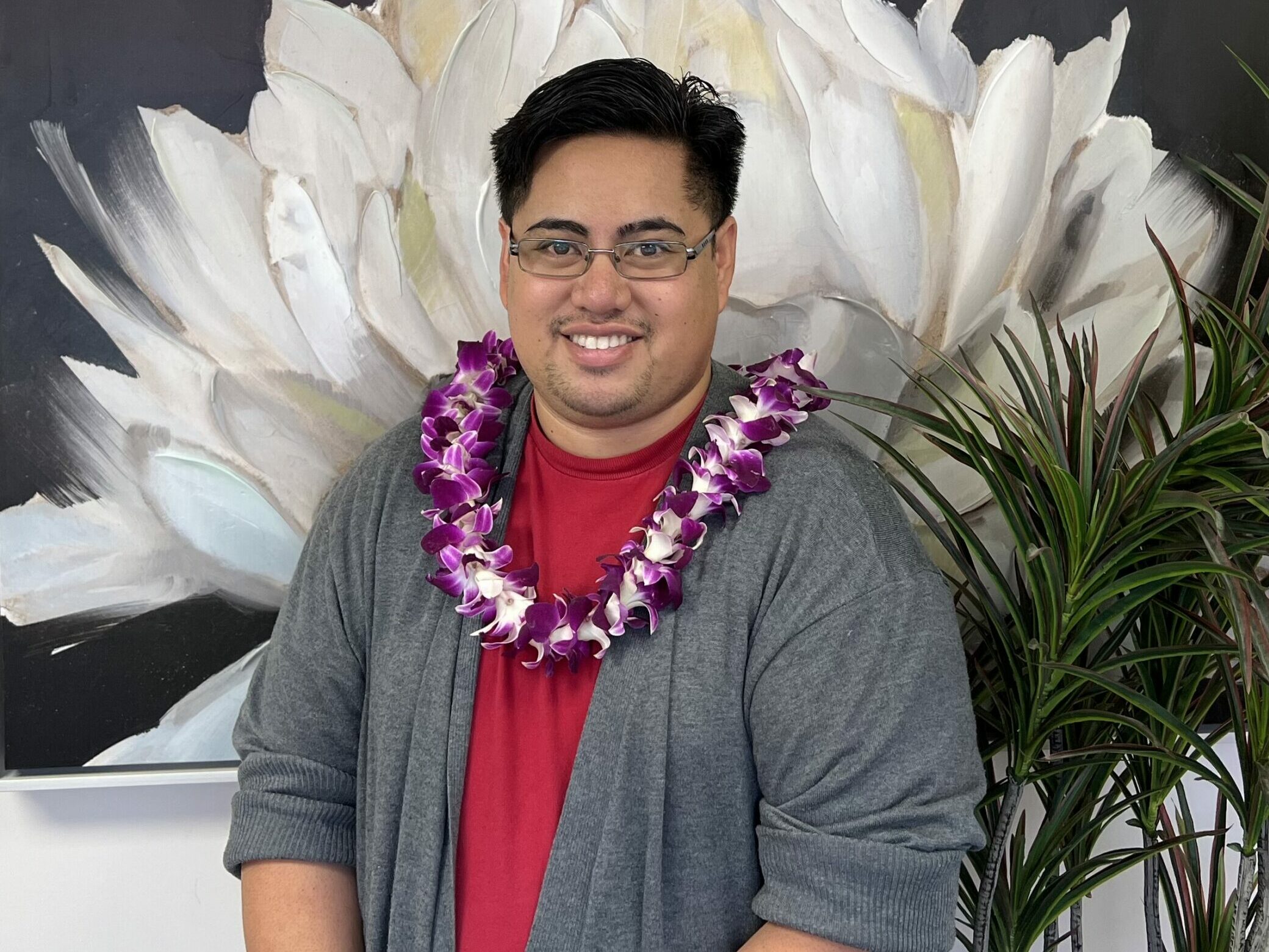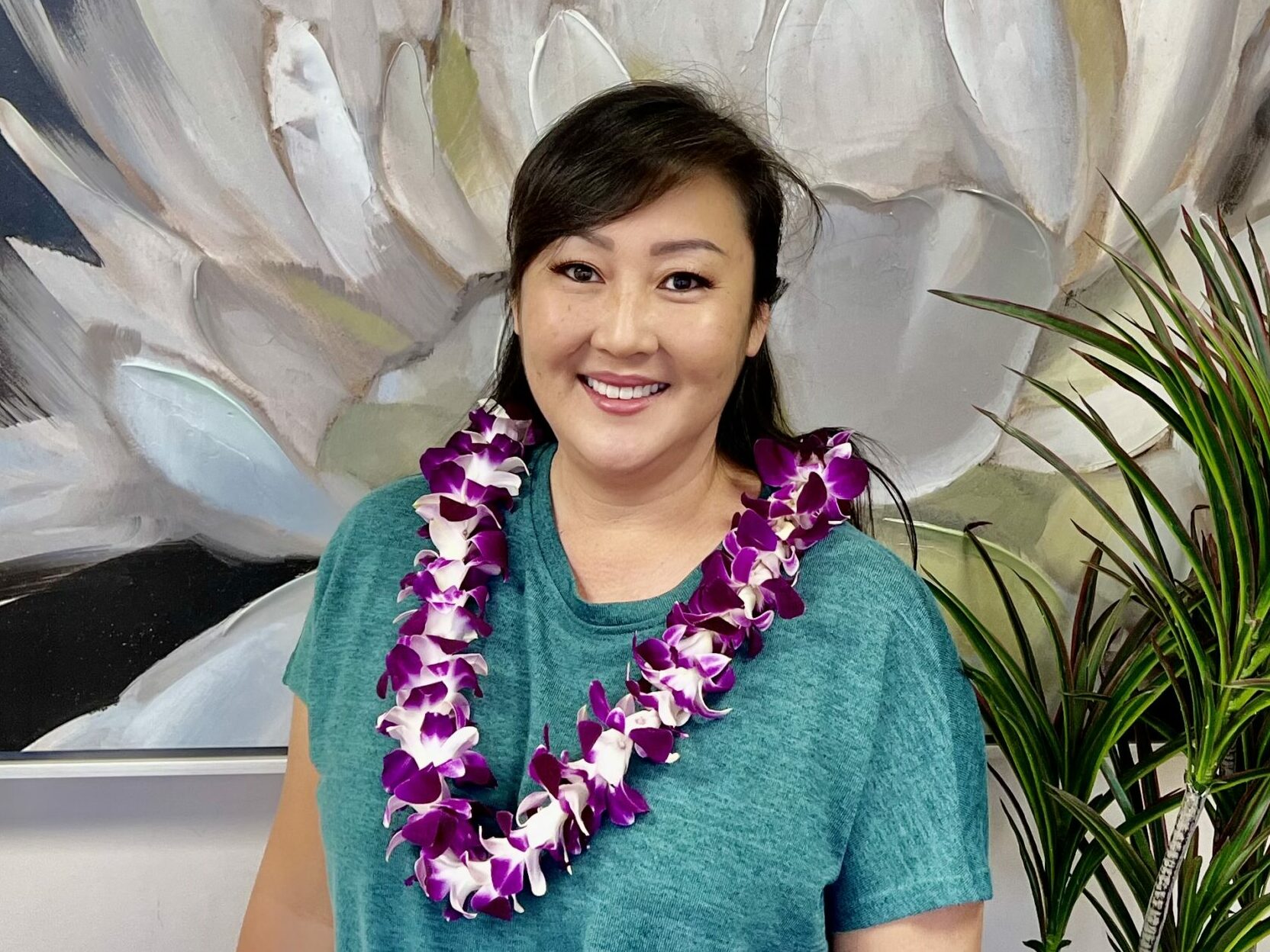 Kari Yang, MSCP is a Treatment Counselor and Case Manager for Women in Need O'ahu. She provides individualized client care, specializing in substance use disorder and dual diagnosis individuals. She enjoys facilitating groups and getting to know each client on a personal level. Kari has her Master of Science degree in Counseling Psychology from Chaminade University of Honolulu and is a pre-licensed Marriage and Family therapist.
Kim Paez, MSCP is the Billing Specialist, Treatment Counselor, and Case Manager for Women In Need O'ahu. She coordinates outreach with various community organizations and social services to provide more opportunities to best serve our clients. Kim also functions as the liaison to our stakeholders keeping them updated on the needs of the clients. She has experience in facilitating substance use treatment groups and individual counseling for substance use disorder and dual diagnosis individuals. Kim earned her Master of Science Degree in Counseling Psychology from Chaminade University of Honolulu and is a pre-licensed Mental Health Counselor.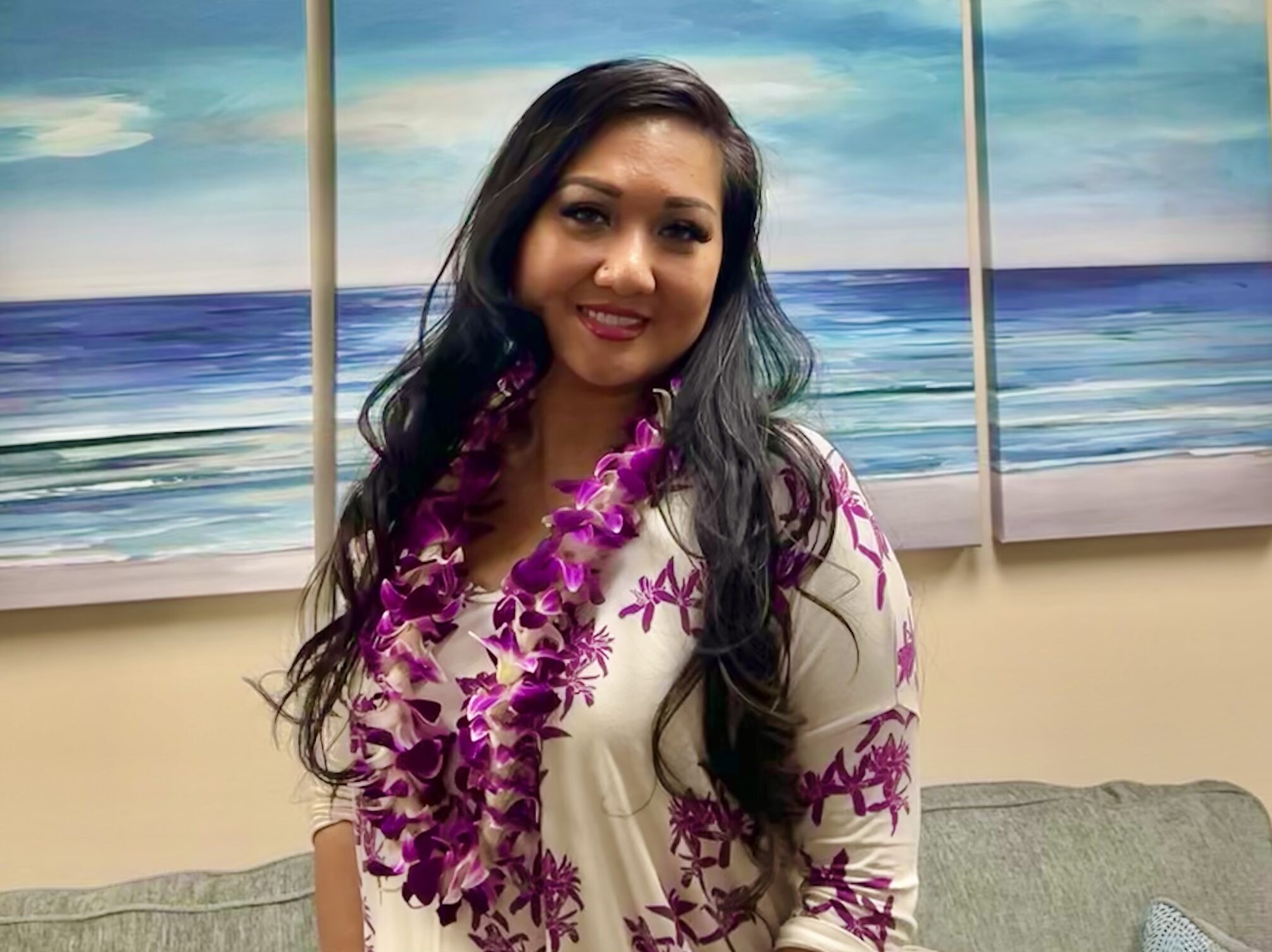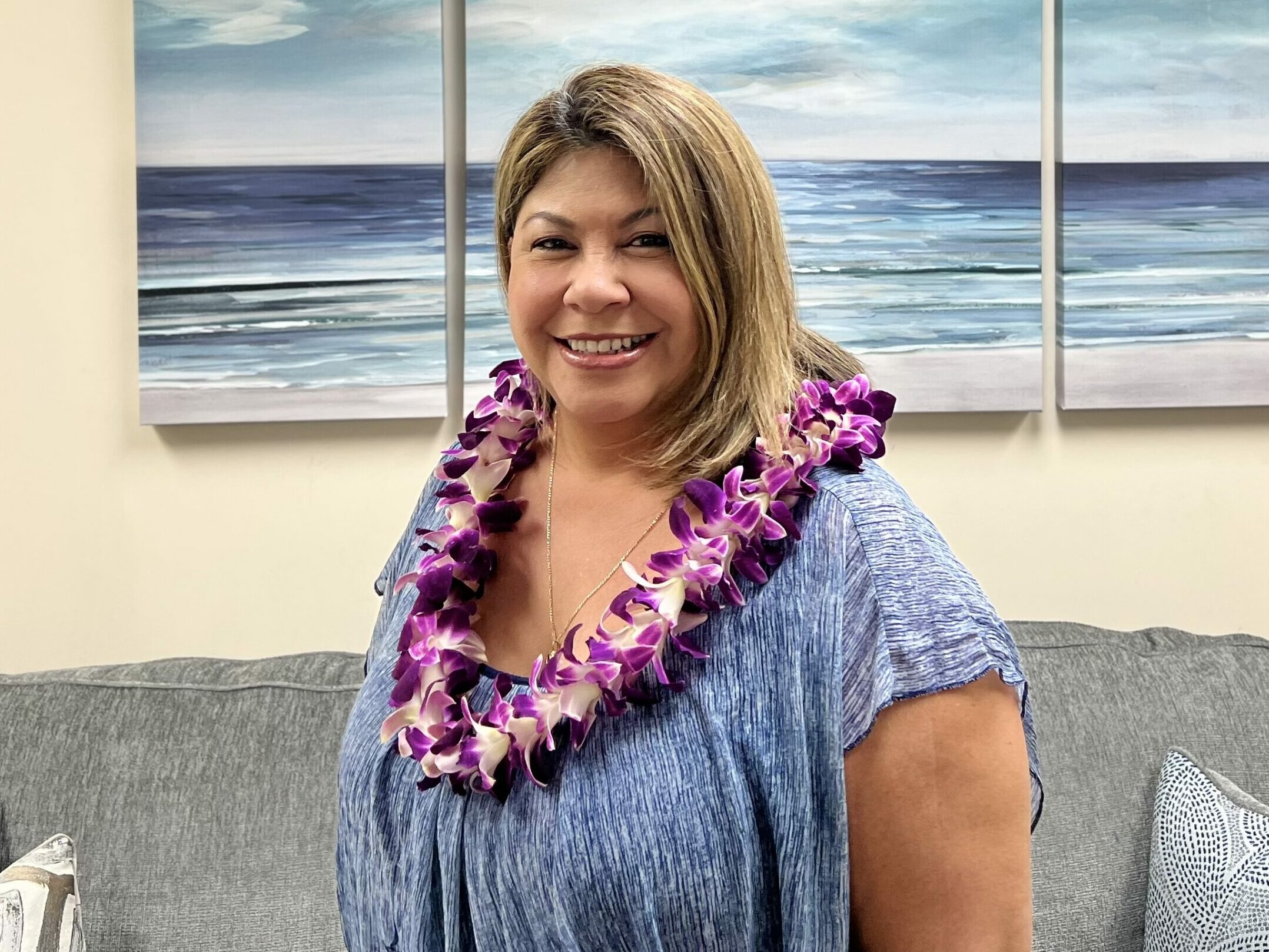 Monique Temblor-Lee is the Housing Director, Treatment Counselor and Case Manager for Women In Need O'ahu. She works closely with the House Managers of two transitional living houses to ensure a safe and welcoming environment. As a long-time survivor of domestic violence, she has a passion for working with women in recovery of domestic violence and substance use. Her specialty is facilitating trauma informed classes on Anger Management and Healthy Relationships. She has facilitated a wide variety of self-empowering classes since 1998 and is happy to experience the growth and transition of numerous clients from "Survivor" to "Thriver".
Monique Monteville, M.S., CSAC is a dedicated Substance Abuse Counselor (CSAC) and Case Manager for Women In Need O'ahu. She has her Master of Science degree in Rehabilitative Sciences from Clarion University of Pennsylvania. Monique manages our domestic violence transitional shelter specific to women, children, and comfort pets. She facilitates substance use treatment and Hawaiian cultural classes. She is compassionate about coming alongside the women in the program, offering her experience, strength and hope to help other women overcome, and celebrate their accomplishments with them!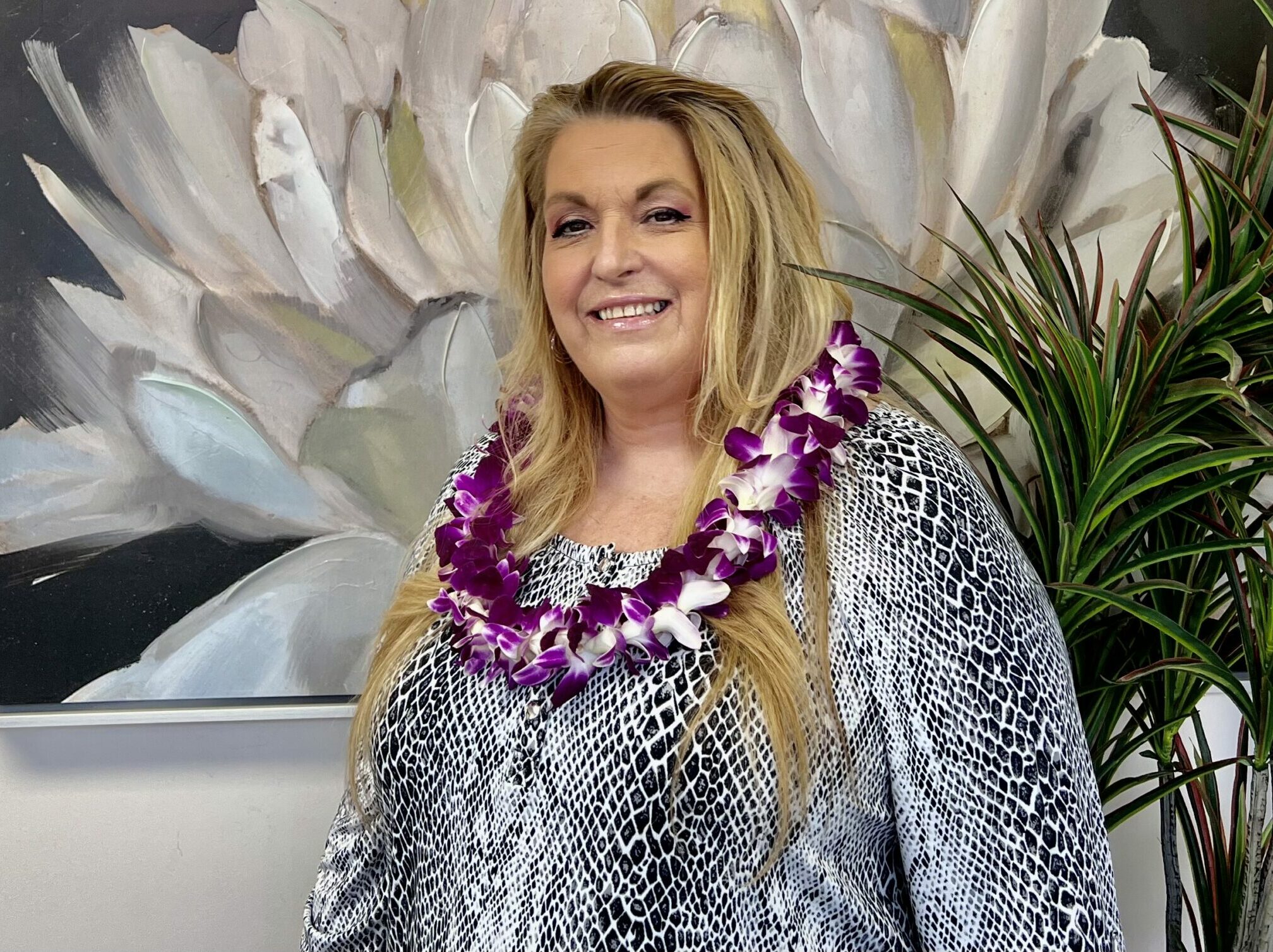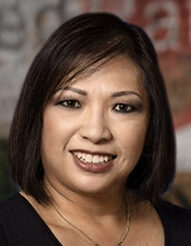 Zelda Medina, Board President
I have been in the mortgage business for over 40 years. Currently work for Guaranteed Rate in Hawaii as a Producing Sales Manager/VP of Mortgage Lending. I am passionate of my job, meeting new people and seeing people own their homes!
My hobbies are spending time with my family and travelling!
Steffanie Beissel, Vice President
I am not what happened to me, I am what I choose to become. – Carl Jung
Steffanie Beissel first learned about WIN from founder Mary Scott-Lau and soon after became an avid supporter and volunteer for the organization. Looking for ways to educate youth and connect with WIN women and their families and utilizing her background in law and education, she began by organizing clothing, bedding and shoe drives through her church youth group. In 2019, Beissel became a board member and continues to advocate for the women of WIN. A wife and mother of three-daughters, Beissel is currently a high school teacher, but also serves as a volunteer at her church as a youth leader.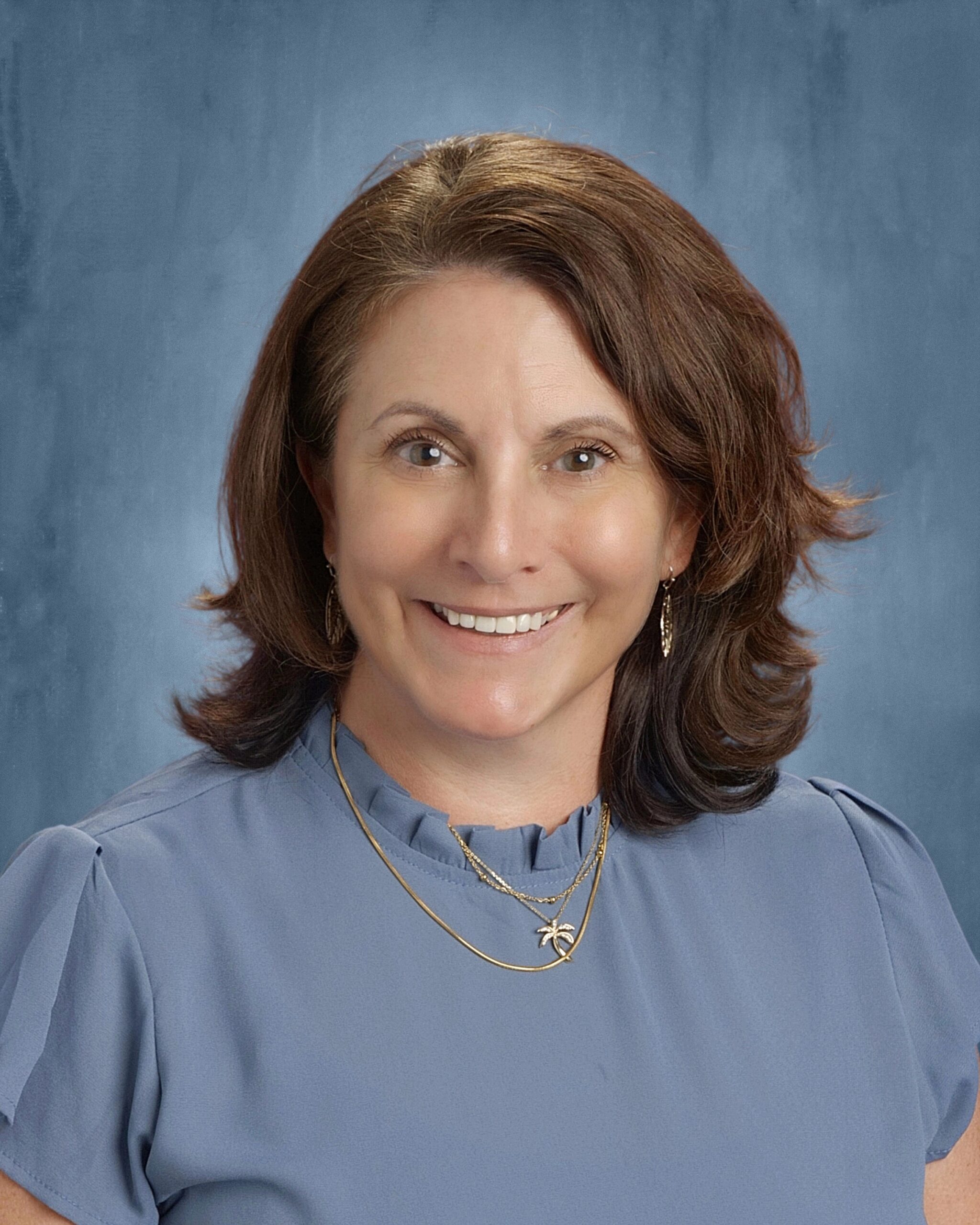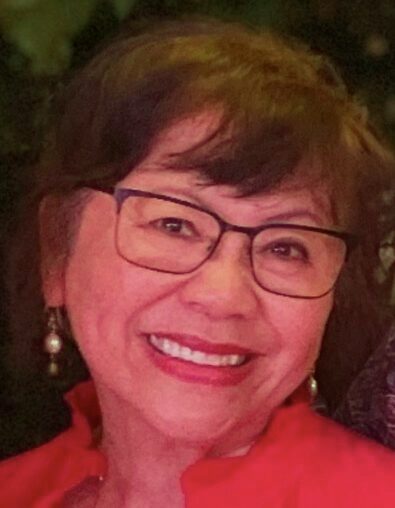 Esther Tokars, Board Member
Esther P. Tokars, married to Jerry for 38 years with three children and three grandchildren. She has been on the Women in Need board for twenty one years. Mary Scott Lau, the founder asked Esther to join the board 2002. At that time she was working as an Elementary Religious Education Coordinator at her parish. Mary was the 1st grade Religious Ed volunteer teacher working with Esther. She happily accepted when Mary asked her, and she has been with the board for many years. Per Esther, "This organization has helped so many women and children and still continuing, I am grateful to God that he continues to bless this organization."
Esther now works as the secretary in her parish, and she is also involved in many ministries there.
Esther is grateful to Mary Scott Lau and her staff for the work they do to make Women In Need organization a success.
Jackie Barney, Board Member
Jackie Barney is a woman of faith, grateful for the blessings of family and those loved as family. Of utmost importance is her commitment to extend help to those in need as Jesus did. She enjoyed 37 years of employment opportunities at a Financial Institution then on to Information Services before retiring. In 2009, Jackie came out of retirement to work with her Pastor at St. John Vianney Parish in Kailua, Oahu. It is there that Jackie found her calling to serve as a Catholic Volunteer ministering at the Women's Correctional Community Center (WCCC). She along with many other volunteers share time conducting Sunday church services, mentoring one-on-one with inmates and a scripture-based "Total Life Recovery" class. She believes in God's word and "second chances", third or more if necessary. "For I know the plans I have for you," declares the Lord, "plans to prosper you and not to harm you, plans to give you hope and a future. Jeremiah 29:11
Jackie serves as a Board Member for the Women in Need (WIN). Through the generosity of many, she coordinates 175 – 200 gift bags (Easter and Christmas) with necessary hygiene supplies for each inmate. For those women that are released from WCCC and move directly to the WIN program/housing, Jackie prepares a "new start" laundry basket with bedding, towels, necessary hygiene items, handbag along with gift cards to help them settle in their WIN transitional home. Jackie offers the ladies, spiritual mentoring visits, clothing for interviews, money management and access to bus transportation.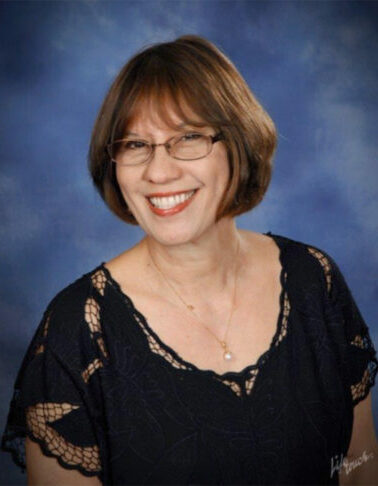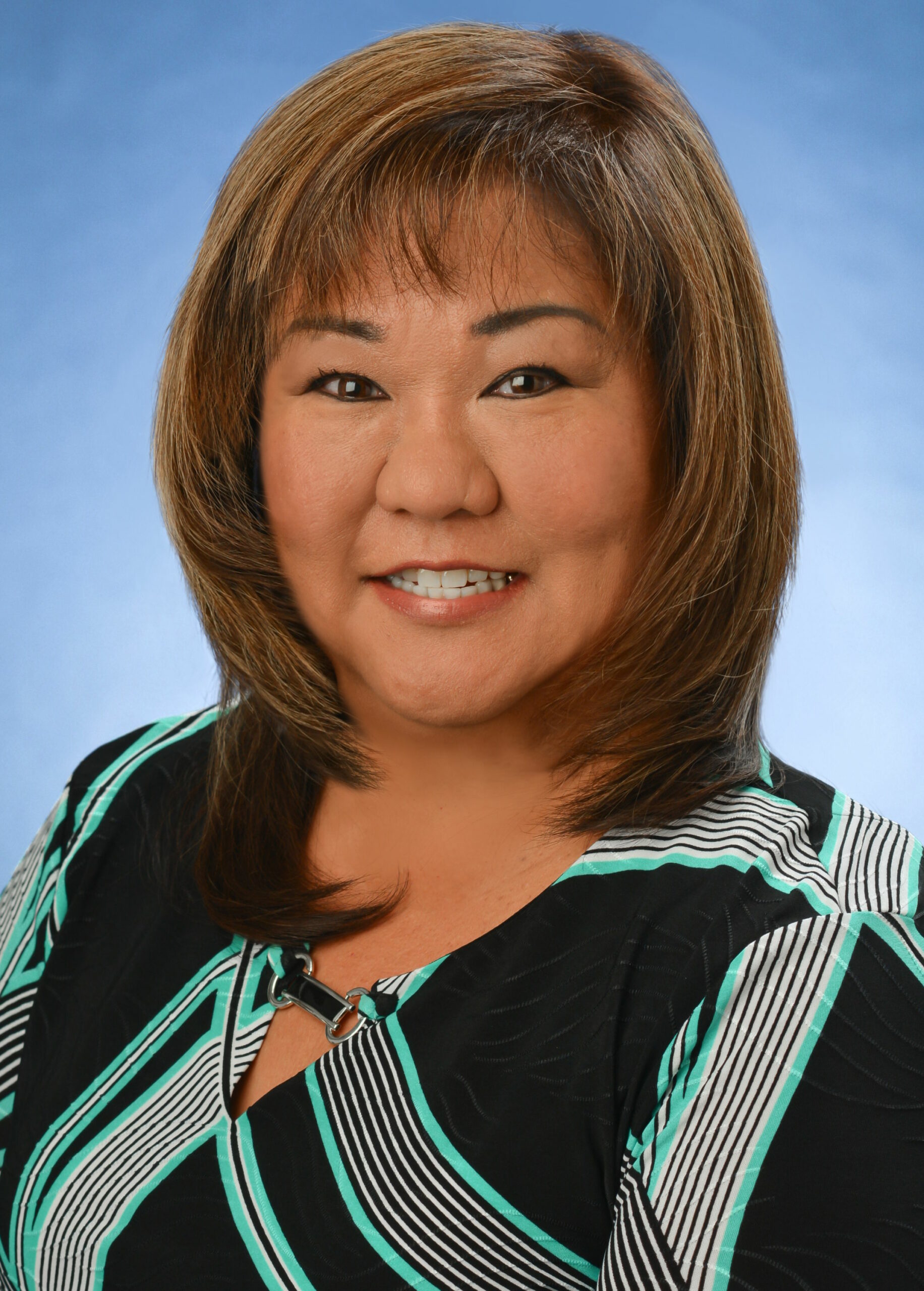 Lynn Ruth, Board Member
Lynn Ruth embarked on her journey with HomeStreet in 2002, joining as a Construction Loan Specialist in Commercial Lending. She later transitioned to Retail Banking in 2008, where she progressed through various roles up to her current position. With over 25 years of banking experience, today Lynn is Vice President and Senior Branch Manager of HomeStreet Bank Honolulu.
One of Lynn's core values is her steadfast support of our local community, and she currently serves several non-profit organizations including both the Pearl City Community Association as their Vice President and Women in Need as a member of the board. Additionally, she is also a member of the United Chinese Society.  Lynn has also been involved with Filipino Chambers of Hawaii, where she served as the Executive Board of Director, Treasurer for Mana Loa-Nimitz Lions Club and a member of the advisory board for YWCS-Mink Center for Business and Leadership (MCBL).  Lynn has been a volunteer for the Special Olympics of Hawaii since 1996.
Lynn is a graduate of Mid-Pacific Institute and was born and raised in Aiea, Hawaii, where she currently resides.  In her free time, Lynn enjoys travelling the world and spending time with her family.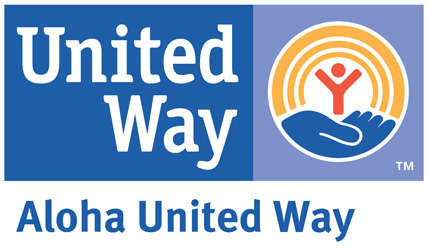 In need of services?
Reach out today.