Who is a hero?
I absolutely love my job. I get to get up everyday and give someone hope in some way. That is an amazing way to live! I get googled by clients, friends and funders a lot- nominated for awards and recognitions for someone that is "Hero" like. I'm flattered and grateful of course, but sad that no one really understands what a true hero is, at least in my eyes.
Recently a client of Women In Need was released from prison after 25 years of incarceration. She was arrested and sentenced to prison for 125 years for a crime she absolutely denies she committed. Still to this day. The Parole Board let her out after serving 25 years.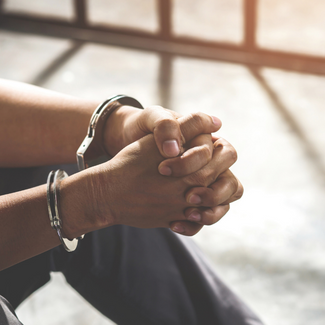 She went into prison at 19 years of age and walked out at 45 years old. She never had a driver's license, never used an ATM, never used a cell phone. Can you imagine how scary that was? Leaving prison after 25 years from the only family and friends and support that you ever known? Her biological family was on the extreme end of dysfunctional. Substance abuse, homelessness, sex abuse and criminal behavior. She had her first child at 13, her third child at 18. She had no support, no parenting skills and no hope.
And NOW: Here's the World! Good luck! It would be like landing on Mars with nothing! No tools and no life line. Yet, when I encountered her in the parking lot on the way to my class- she was excited, optimistic and grateful. Personally- I would have been a wreck!!
She immediately met with her parole officer that set the bar of expectations of parole high. Naturally- that was hard for her, but she accepted the terms graciously. She started WIN Intensive out patient substance abuse treatment classes the next week , re-united with her oldest son , got a cellphone, adjusted to her new clean and sober house, learned the bus system and schedule, applied for employment and somehow stayed from getting completely overwhelmed and not going insane.
Her Parole officer put extreme demands on her. She must work 40 hours a week, attend 3 AA meetings a week along with treatment classes. I would have a hard time doing that!! But non the less, those are her terms of parole.
I'm happy to say within 2 weeks of being released from prison-she found a job and was hired at a fast food restaurant. This will be the first job she has ever had outside of incarceration. She will go to orientation tomorrow and will be put on the schedule for 20 hours a week to start. She immediately called her parole officer to tell her the good news and was met with negativity and informed that she needs to work 40 hours a week period, to meet parole requirements. Her freedom depends on meeting her parole requirements. Sitting at a bus stop, she called me. Feeling defeated, hopeless and in tears. Seeking some kind of hope and direction.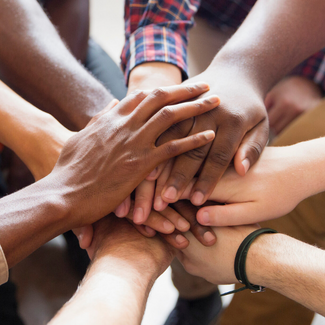 Fighting back my own tears, I tried my best to give her words of encouragement. I told her that I was amazed at her determination, forthcoming and progress she has made. She is an incredible, strong woman. She is an inspiration to those around her and yet to come. She should be incredibly proud of herself!! Not to give up, take the job, work herself up and make employee of the month and then manager!
This woman is a TRUE HERO to me! I only hope I can hold a candle to her some day.
May all of us pray to God to Bless her abundantly. She is an inspiration to me and the reason I continue to do the work I do and count my blessings!